On September 11, 2023, as a part of the 'Museology Certificate Course 2023' at the Institute of Archaeology and Heritage Studies, a museum visit was organized under the guidance of the lecturer, Mrs. Sanjeewani Widyarathne. A group of enthusiastic students eagerly participated in this educational event, with the primary objective of enhancing their practical understanding of museums to complement the theoretical knowledge they had acquired throughout the course.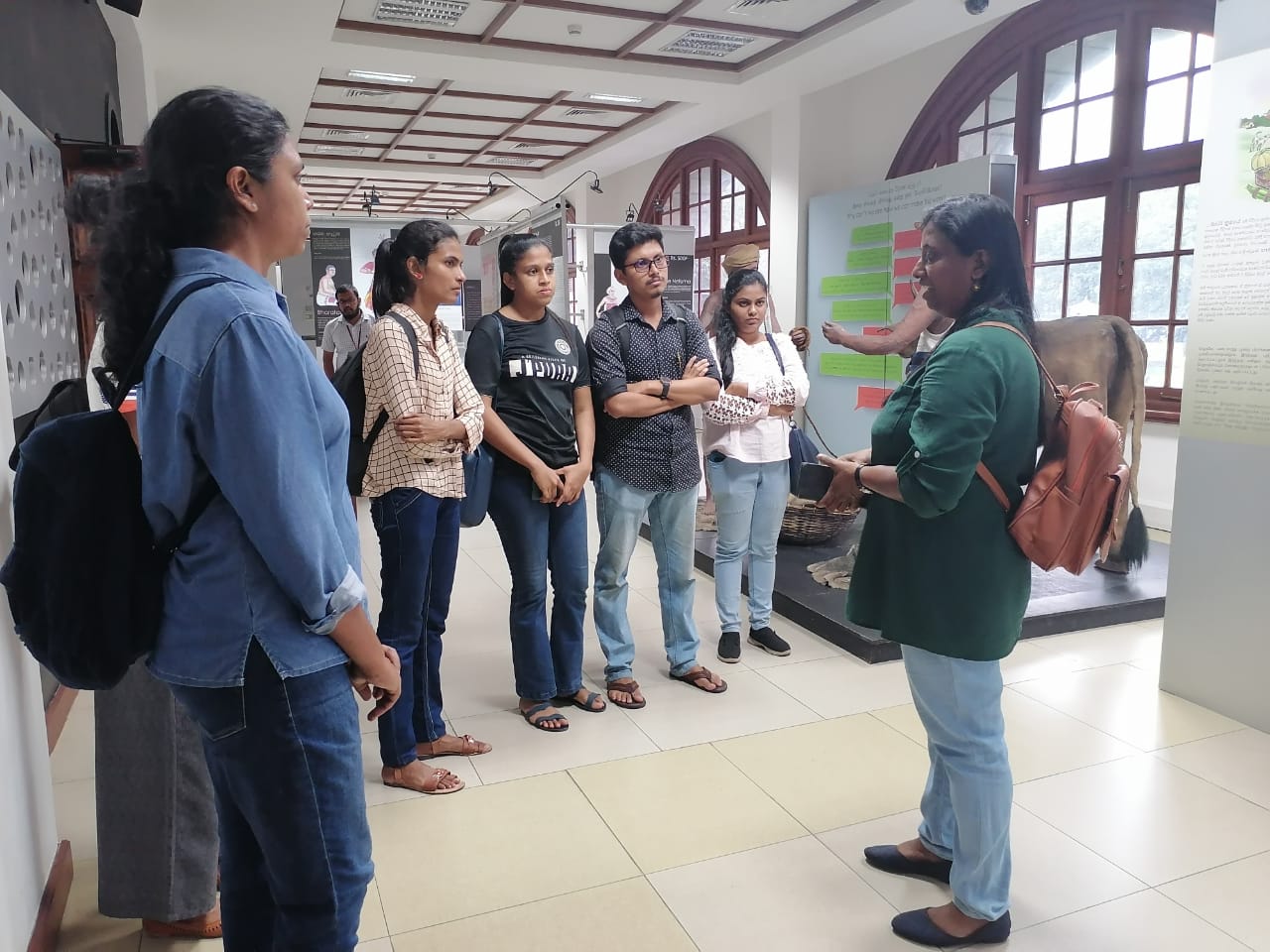 During this program, our group had the privilege of exploring several remarkable museums, each offering unique insights into various aspects of culture and history, including the National Postal Museum, the Money and Banking Museum at the Bank of Ceylon, the Museum of Modern and Contemporary Art, and the Economic History Museum at the Central Bank located in the Colombo District.
We express our sincere gratitude to Mrs. Sanjeewani Widyarthne for her invaluable guidance and expertise, which enriched our museum experience. Furthermore, we extend our heartfelt thanks to a set of people who made our visits to these museums exceptionally informative: Mr. Muditha Karunamuni, Mr. Silva of the National Postal Museum and Ms. Mahishani Abeykoon of the Money and Banking Museum. We hope this museum visit was an enriching and enlightening experience for all the students who participated and encouraged them to delve more into the subject.