The Central Cultural Fund was awarded the prestigious e-Swabhimani Merit Award for the National Shipwreck Database of Sri Lanka project.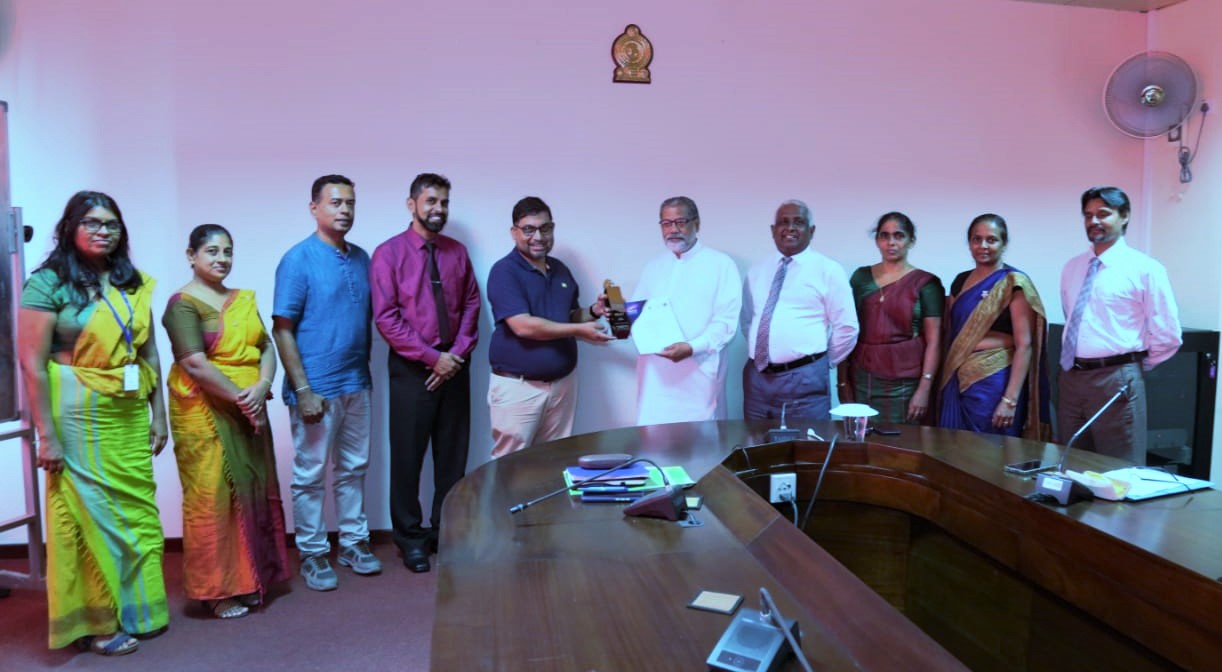 The e-Swabhimani Merit Award was presented to the Honorable Vidura Wickremanayake, Minister of Buddhasasana, Religious and Cultural Affairs, which Anuradha Piyadasa and Rasika Muthucumarana received at the award ceremony held on March 23, 2023. The award was handed over by Anuradha Piyadasa, Director of the Institute of Archaeology and Heritage Studies. This momentous occasion signified the recognition of the National Shipwreck Database of Sri Lanka project and the enduring commitment to preserving and promoting Sri Lanka's rich cultural heritage via innovative technological initiatives.
The e-Swabhimani Award is an esteemed accolade that acknowledges and encourages digital content developers who strive towards creating socially impactful content. This award is not just a nod to technological advancement but a recognition of a vision that leverages technology for the betterment of society.
A significant amount of volunteer work contributed by the Institute of Archaeology and Heritage Studies played a major role in earning this recognition. The Institute's volunteers offered their expertise in IT-related technical support, project management, and hosting facilities, thus ensuring the successful execution of the project.
The National Shipwreck Database of Sri Lanka is a testament to their dedication. It's a comprehensive digital platform that catalogues, preserves, and shares information about Sri Lanka's historic shipwrecks. This incredible resource offers new insights into the nation's maritime past, fostering a deeper understanding and appreciation of Sri Lanka's rich maritime history.
The recognition received through this award highlights the importance of projects like the National Shipwreck Database, underlining the essential role of digital technology in preserving and sharing our cultural heritage. Moreover, it showcases the potential of collaborative efforts—combining technological expertise with heritage studies—to create meaningful societal impact.